Trade Show Display - Specials !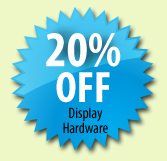 Telescopic Banner Stand Special!
A banner stand for your trade show display draws attention to your booth and helps youdeliver your message to prospective clients, current customers and business contacts at what is usually a highly competitive event.
Your trade show display should stand out from the crowd, and a banner stand is a great way to make sure it does.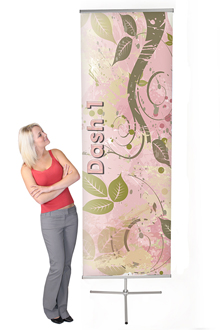 Banner stands can be designed with your company logo or graphics, and include the important information you want to convey to prospective clients. They can be used in conjunction with a trade show display or on their own to advertise a product, announce an event, or showcase information about your business. They can be used as an extension of your trade show booth at a show because they can be set up in other areas like the show lobby or at the end of an aisle. Additionally, banner stands are lightweight, portable, and easy to set up and take down.
Once you purchase a banner stand, you will find many uses for it - perhaps at your next in-house event or company meeting. Banner stands are reusable and long-lasting. The benefits of a custom banner stand can be used for several years of eye-catching marketing for your company.


For more information on this special please contact Garside Signs & Displays today at 250-385-4825.